Broken Cable Repair/Replacement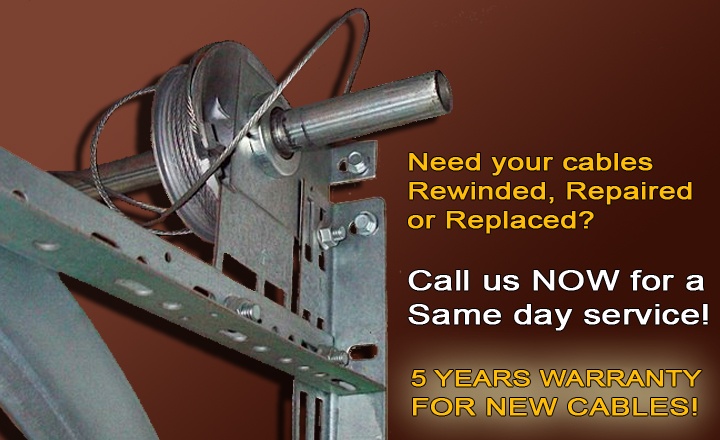 Broken Cable – If it broke, got unwound or just came off the drum, not a big deal! We have done this a billion times; we will rewind, repair or replace your garage door cables and guarantee our work under a warranty!
Every garage door has two cables connected to each side of the lowest panel on to the bottom bracket and winded on drums that are located on each side of the spring's shaft above the door. While winding the drums, the cables are lifting the door up and when unwinding they are prevent it from dropping down and lowering it down slowly and safely.
Water damage and ware can break the cable and leave a tremendous amount of pressure on the remaining cable, which makes is a dangerous repair job even for the most trained garage door repair technician.
In any case we would recommend to you to call us and have one of our professional garage door repair technicians replacing the cables for you and get your garage door back to working condition in no time without risking yourself or your family.