Broken Spring Replacement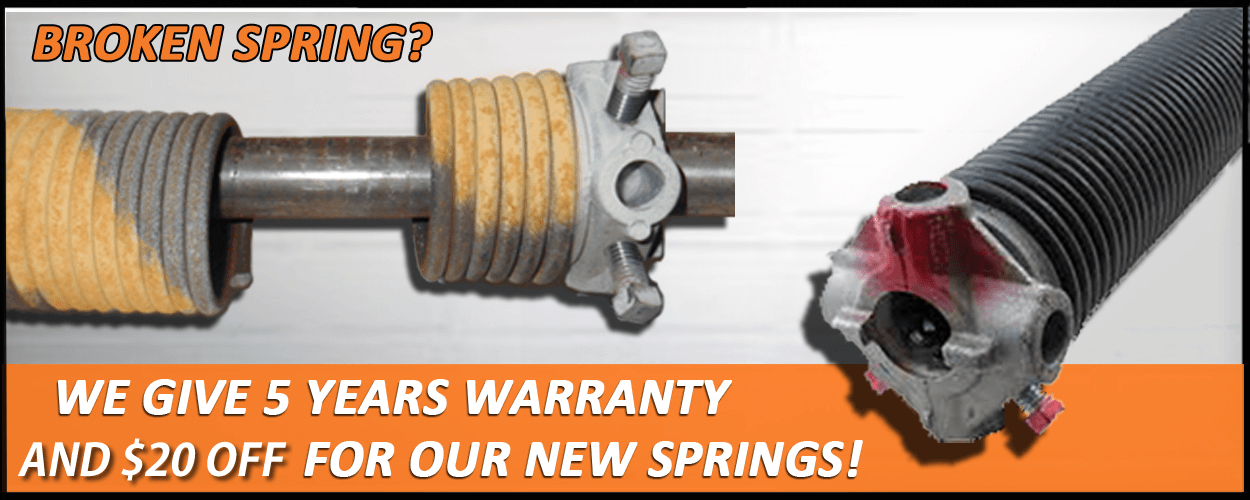 Garage Door Spring Replacement – A broken garage door spring is one of the most common issues you came come across fixing garage doors, and probably the most dangerous of all garage door repair task to tackle without the proper tools and knowledge. Here at Garage Door Repair Middleton, we are pros at broken garage door spring replacement and offer lifetime warranty for our premium spring series. We will do our best to provide with a same day broken spring replacement service and will try to fit your schedule to make it possible.
We are using high quality of garage door springs, better quality of springs than any of the other garage door repair companies in the area, our technicians carries garage door springs with lifespan expectancy of 25,000 – 30,000 cycles that on average usage will last for about 10-12 years compare to our competitors that using standard springs with lifespan expectancy of 10,000 – 12,000 cycles that will last for about 4-5 years on average.
Our extensive expirience in the garage doors industry makes us the best garage door springs repair provider in the area, we offering professional springs service for garage doors that operating with extension springs system and for garage doors that operated with torsion springs system.
Like every garage door repair service we offers, we guarantee same day service, we can get to your property within one hour from the time of the service request and springs jobs typically done within 45 minutes, so even if you found out that you have broken garage door spring and your garage door is stuck and can't be operated, in relatively short period of time we can make it fully functioning and in a perfect condition once again.